Regular price
Sale price
$3.99 USD
Unit price
per
Sale
Sold out
Kameda Soft Salad Senbei Salted Rice Crackers are a light, crispy, and savory snack that packs a satisfying crunch. Made from premium Japanese rice, they are seasoned with a delicate balance of sea salt and vinegar, creating a refreshing flavor that complements any salad. These rice crackers are baked to perfection, making them a healthier alternative to traditional fried snacks. Perfect for snacking on the go or serving at your next party, Kameda Soft Salad Senbei Salted Rice Crackers are a delicious and guilt-free treat.
Share
View full details
FREE SHIPPING ON MULTI-MONTH PLANS
Experience exotic international snacks & treats from around the world - delivered to your doorstep every month.
The perfect way to travel the world and taste new cultures and cuisines.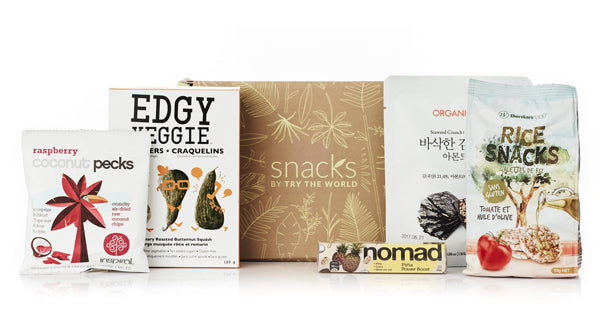 EXPERT CURATION

We collaborate with cuisine experts to curate some of the most authentic, artisan and high-quality products from around the world.
EXPERT CURATION

We collaborate with cuisine experts to curate some of the most authentic, artisan and high-quality products from around the world.
A WORLD OF EXPERIENCES

Every box is a new discovery, with an assortment of unique items that will have you experiencing the flavors of Spain, Japan, Brazil and beyond.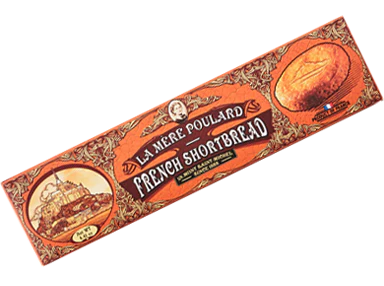 Palets Butter Cookies
France
Palets are delicious butter cookies from France. Since 1888, La Mère Poulard has been making their signature cookies using rich butter from Brittany in northern France. These crunchy cookies are great with tea or dipped  into hot chocolate.

Brittany, or Bretagne, is a region of northwest France known for its delicious butter cookies, galettes, and fresh seafood.
Mont Saint-Michel is an island commune in the region and a UNESCO World Heritage site.
It is traditional to enjoy palets with tea as an afternoon snack, known in France as le goûter.
Chocolate Tarallini
Italy
Tarallini are a type of Italian breadstick and popular throughout the south of the country. Inspired by the flavors of Puglia, a picturesque coastal region, Terre di Puglia specializes in preserving traditional recipes, like these delicious chocolate treats.

Puglia is a region of southern Italy known for its baked breads, olive oil, and fresh produce.

The area is famous for its beautiful, crystal clear waters and whitewashed mountainous coast.
It is traditional to enjoy tarallini as a snack, and taste especially great after a day in the sun.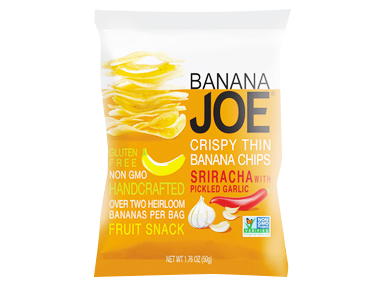 Sriracha Banana Chips
Thailand
Made with golden hom thong bananas, this aromatic snack takes you right to Thailand! Sweet and spicy, these chips are made specially for Sriracha lovers.

Thai food is loved for its delicious flavor combinations, like peanuts, sweet sauces, and fresh fruit.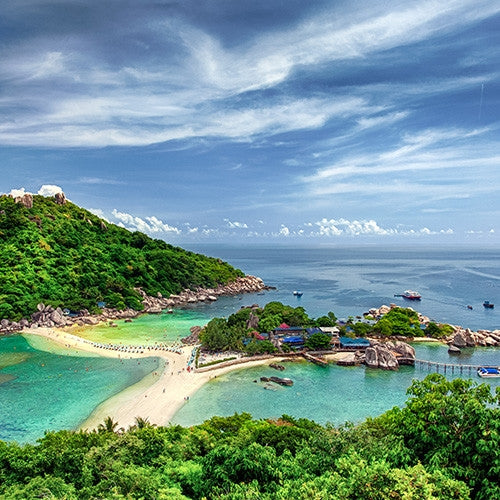 The region is famous for its tropical climate - great for growing banana - and warm beaches.

This snack is great to enjoy on-the-go and will transport you straight to the tropics!
Yakgwa Honey Cookies
Korea
Yakgwa are tiny fried cookies made with honey, wheat flour, and sesame oil, giving them their delectable consistency and flavor. They are formed in the shape of a chrysanthemum - a flower which has entire Korean festivals dedicated to it - and are commonly served at birthdays.

Seoul is an incredible place for street food and eating on-the-go, and these tiny cookies are great to pack in your bag!

Food in Korea is a way of coming together to celebrate centuries-old traditions. It's common to sit cross-legged at a low table, one that's overflowing with dozens of bowls and dishes.

Yakgwa pair great with coffee for an afternoon treat, or even better, enjoy them with hot yuzu tea - a Korean delicacy.
Honey and Salt Toffee
South Africa
Deliciously salty and sweet, this toffee is made with butter, salt, and honey sourced from Darling, South Africa. Frits and Hentie - the duo behind this company - have been making their signature creamy sweets since 2013.

Darling makes a range of high-quality toffees using traditional methods and with no artificial colorants, flavorings, or preservatives.
One of the main ingredients, butter, is historically linked to the small town with its picturesque surroundings.

They support the Darling community through creating jobs and through their charity, The Darling Trust.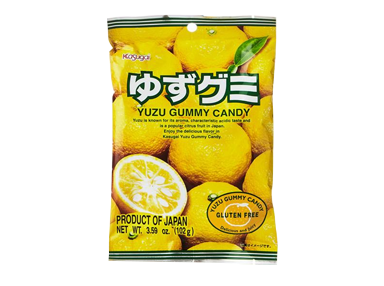 Yuzu Gummy Candies
Japan
Yuzu is a special type of Asian citrus that resembles a lemon, and these Japanese candies are so delicious. In 1923, Kasugai began selling nuts and dried fruit in a small shop. Soon after, they developed their popular gummy candies, which continue today to be made with real fruit juice.
Japan cuisine is known for being light and perfectly balanced, and these citrus candies are no exception.

Tokyo is famous for its skyscrapers and cuisine, but Kyoto is a place full of picturesque gardens and forests.
These Japanese gummy candies are made with real fruit extract. It's hard to resist the whole bag!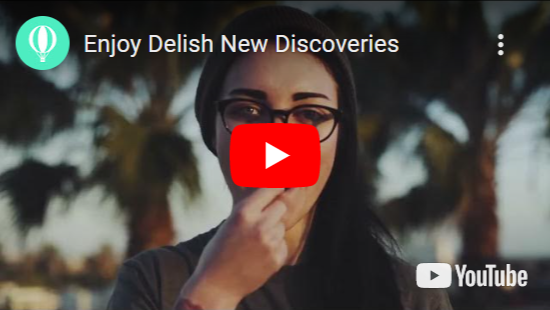 TASTE THE WORLD
START A JOURNEY
VISIT NEW COUNTRIES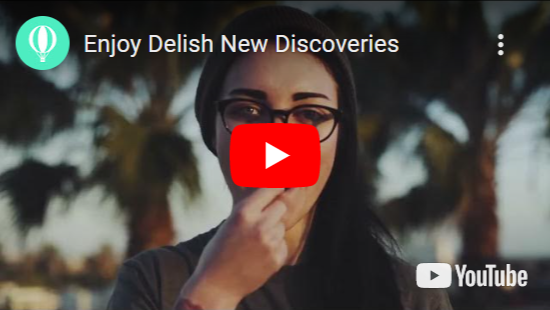 TASTE THE WORLD
START A JOURNEY
VISIT NEW COUNTRIES
REVIEWS

|

PRESS

|
"Try The World gives a true flavor of the city with products that can't be easily picked up at the local store."
Liz, Philadelphia, PA
"The magic of it is to have this box of items from a far-away place arrive on your doorstep without you shopping for them."
John, San Francisco
A TRIP AROUND

THE WORLD

Revel in the flavors of cultures from around the world.

START A JOURNEY

GIVE THE

PERFECT GIFT

An easy and unique gift that is sure to please those you love.

GIFT A JOURNEY

CORPORATE

& CLIENT BOXES

Impress clients & employees with a uniquely delicious experience.

PLACE AN ORDER
MILLIONS OF BOXES SHIPPED
Chia Seed Pudding with Moroccan Orange Blossom Water and Dried Goldenberries from Peru. #TryTheWorld From @cestlebrie

Dried berries in yogurt. From the @trytheworld holiday box 🎁 #trytheworld #breakfast

These Cacao Nibs & Blueberries from Peru complement any dessert perfectly! 😍🙌 #TryTheWorld

Start your day with cool snacks from around the world, like golden hom thong banana chips. #TryTheWorld
FAQ
What will I receive in my box?
You'll enjoy unique international snacks and treats from around the world, exploring new countries every month.
Can I choose which countries are featured in my next box?
Customers who purchase subscriptions or gift packages are able to indicate which countries they'd ideally like to experience. We make our best effort to reflect those choices but we do not guarantee each selected country will be part of the experience. If you are interested in purchasing individual items from a specific country, please contact us at sayhello@trytheworld.com and we can direct you to the best place to order those specific items.
Can I customize my box for dietary restrictions and food allergies?
At this time, customers are unable to customize boxes for all other dietary restrictions or food allergies. However, we hope to make this option available in the future.
What if I won't be home this month?
No worries! Pause your subscription at any time on your account dashboard. You can also contact us at sayhello@trytheworld.com and we'd be happy to help you!
How do I redeem a gift card?
You can redeem a gift card by adding a standard journey order to you cart and entering your unique gift card code as a discount code at checkout.
Can I apply multiple discount codes/coupons to the same order?
At this time, only one discount or promotion can be applied to the same order.
What are Try The World's hours of operation?
Try The World's hours of operation are Monday - Friday from 9am to 5pm PST.
Can't read a date format?
Our boxes contain international products which may use various alternate international date formats such as day - month - year. Feel free to contact support if you have any question on a particular product.
When will my order ship?
At this time, all orders ship within 30 - 45 days of the purchase date. So if you place an order in January, your box will ship by the middle of February.
Where do we ship?
Try The World currently ships to the United States, Canada, and Mexico.
We hope to expand our list of international shipping destinations in the near future, so please stay in touch!
Can I replace items which broke in transit?
We do our best to package all shipments as securely as possible. Occasionally, some damage may be noted as a result of a rough journey to your doorstep. Simply send us an email at sayhello@trytheworld.com and include any photos of the damage. We will be happy to help right away!
How do I locate my tracking number?
Excited to receive your package? Email us at sayhello@trytheworld.com and we'll send you your tracking number as soon as your box leaves our shipment facility. Please be sure to check your spam or promotions tabs and add sayhello@trytheworld.com to your contact list to make sure you receive the email.
How do I update my credit card or billing address?
To update your credit card or billing address, please 1) Log into your online account 2) Click on the Subscriptions Tab 3) Click "View Details" 4) click Update "Billing Information" 5) Enter you new billing information and 6) click "Update" to save. You can also email us at sayhello@trytheworld.com for assistance.
Does Try The World have any Employee Gifting packages?
Choosing a selection results in a full page refresh.
Opens in a new window.