Welcome to the rhythmic, soulful, sensual, and playful music of Portugal. Fado is Portugal's national music, and it was added to UNESCO's Representative List of the Intangible Cultural Heritage of Humanity in 2011.
The Portuguese classical guitar, one of the primary instruments played in this type of music, dates back to the troubadour tradition in the 13th century. Lyrics are typically about longing, love, and lament and accompanied by a Portuguese classical guitar and bass guitar. We open our playlist with a song by Amália Rodrigues, who sings about the generosity of the Portuguese people. She's known as the Queen of fado.
Here, we've compiled some of our favorite Portuguese songs, moving seamlessly from traditional Portuguese music (called fado) to more contemporary styles like electronica, rap, or rhythm and blues. Elements of traditional fado remain throughout, showcasing Portugal's connection to tradition—and changing musical culture.
Fado, however, wasn't always been as popular as it is now, and it's thanks to artists like Carlos Paredes (also featured in our playlist) who have helped to bring this music to the rest of the modern world. An international guitar virtuoso, Paredes wrote fado pieces for Amália Rodrigues and even composed film scores!
Today, there is a new wave of fado musicians who carry forth and reinvent the genre, such as Mariza, Dulce Pontes, Madredeus, and the "neo fado" group Deolinda (all are featured in our playlist). Mariza, for example, elevates the original style with her powerful voice and full orchestral accompaniment. Her voice has moved international audiences—she even performed with Sting during the 2004 Olympics in Athens! Songs from Ducle Pontes and Madredeus reflect that of fado, as well as other traditional music from the Iberian Peninsula.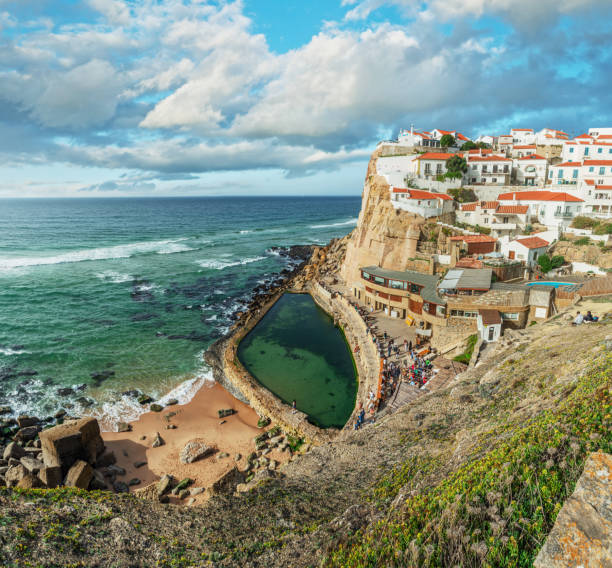 The antithesis of fado is pimba, an upbeat, playful style of music. In the playlist, we feature pimba musician Quim Barreiros. This "pop folk" music has simplistic melodies and catchy lyrics that are often sexual or romantic in nature. Catchy and fun, you may find yourself singing along to this song after just a few listens!
Just as important as fado and pimba is the tremendous influence Portuguese music has experienced from the African diaspora. After the end of Portugal's colonial rule in Africa, many Africans moved to Portugal and brought their culture and music with them. Lura and Sara Tavares, for example, two important Portuguese singers, are both of Cape Verdean descent. In an interesting coincidence, Cape Verde's national genre (called morna) has strikingly similarities to fado. Lura and Tavares draw from both fado and morna to create vibrant, soulful, and lyrically stunning music. Also with roots in Lusophone Africa, Burka Som Sistema is an electronic band that fuses the dance music of Angola (called kuduro) with electronic music. It's popular in night clubs of Libson where many Angolan immigrants live in its suburbs.
American genres, such as rock, blues, and hip hop, have found a home in Portugal in the form of rock group Xutos & Pontapés, hip hop artist and rapper Boss AC, and blues musician Rui Veloso. The international electronica genre is also very common and is featured by DJ Pete Tha Zouk. Although these genres might sound familiar to the American audience, they are distinctly Portuguese, as many traditional musical elements remain. The collaboration with Boss AC and Rui Veloso, for example, sounds suspiciously similar to a classical fado performance with Rui Veloso on guitar and rapper Boss AC as the passionate fado singer.
To appreciate the music of Portugal is to appreciate fado and the influence it has had across so many musical genres, artists, and cultures. In Portugal, old meets new so seamlessly and authentically. This is seen in its architecture, food, and culture. I's no surprise that traditional folk music acts as a foundation. We hope you are able to dance, sing along to, and enjoy this Portugal Box playlist!